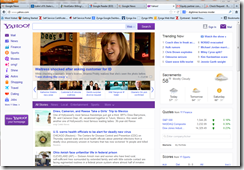 Interesting new redesign of the web page. Very clean, very elegant, Very Facebook – well until I get the new FB news feed.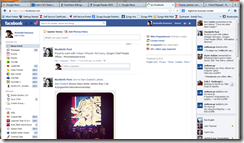 I wonder what she is trying to accomplish The new page devalues Yahoo properties but put's aggregated Yahoo information much more clearly in full focus.
Regardless.
Kudos for moving the Yahoo home page into this decade. The old style was old, and dated.