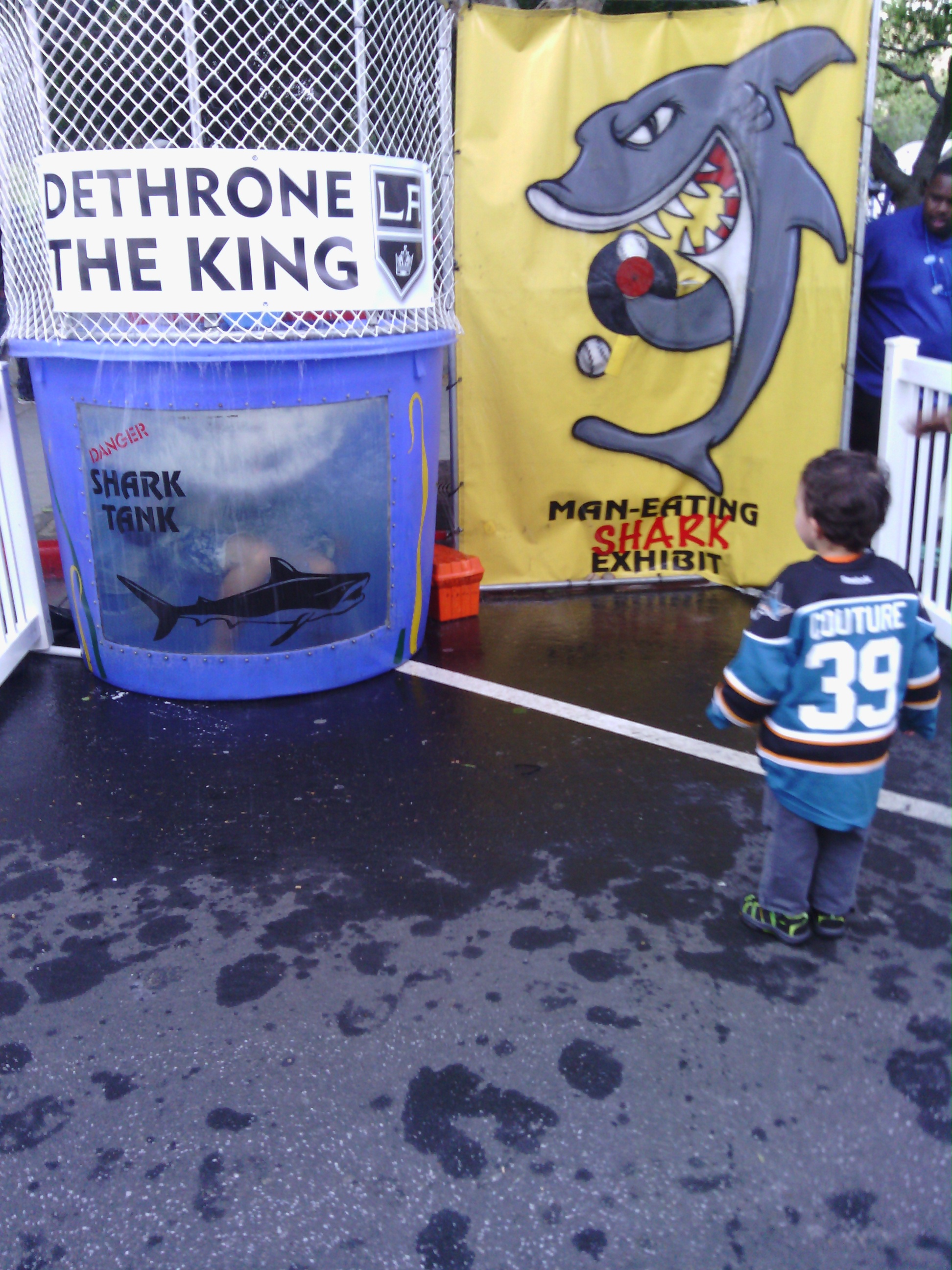 We went to the rally before game 1 of the Sharks – King series.
At the rally Nicholas saw this guy who was wearing a Kings jersey that was being dunked into a pool of water. He was super excited and wanted to try. So they let him throw the ball at the guy. The guy was super cool and fell in when the ball kinda sorta landed near the target.
He was sooooo happy bouncing around screaming: I did it! I did it!